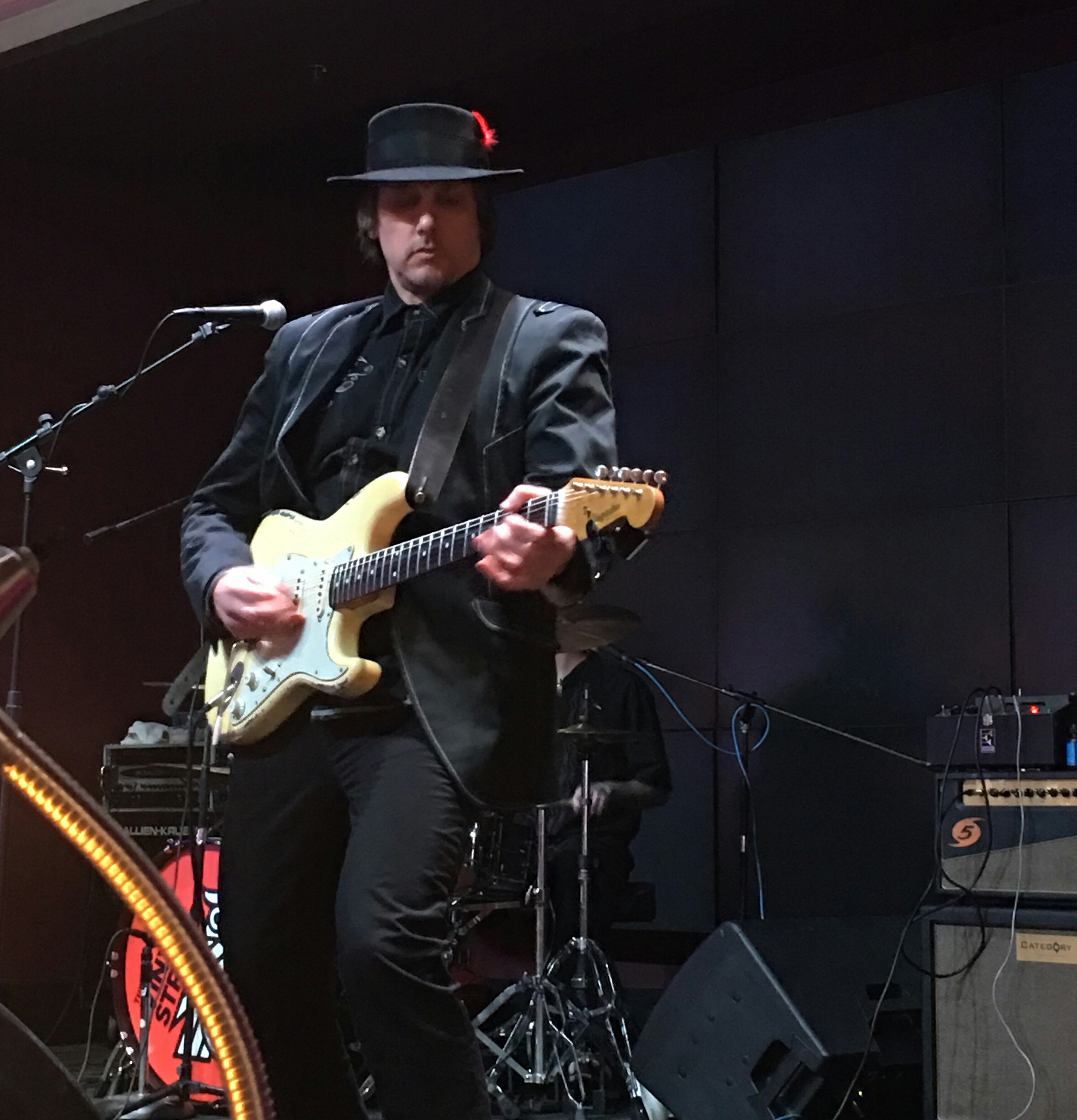 Steve Curry
Guitar/Vocals
Before The Vinyl Stripes, Steve toured and recorded with many diverse bands and artists such as Texas Gypsies, The Jacksons, Boney James, Rapper D.O.C, 50's icon Fabian and has played guitar for many Texas artists and bands. He also lived in Los Angeles in the 90's writing and performing music for many artists and song writers and touring some. He has won awards and was selected to the National Endowment for the Arts American Masterpieces touring program, the Touring Artist Program of the Texas Commission on the Arts, and the Mid-America Arts Alliance touring roster. He has toured all over the USA, Japan, and even Dubai! Steve also has worked as a producer and engineer in his studio and other local DFW area studios. He has worked on over 50 CD releases from artist's like the late Muddy Waters to many regional rock, country and jazz bands. He also has composed music and has played guitar for television and film for Disney, Bravo, Cartoon Network, Fox TV, and on commercials for Mercedes, Ford, EA and more. Steve is endorsed by Gretsch Guitars and Category 5 amps. Wanting a new creative outlet, he formed the Vinyl Stripes in 2015 to perform their versions of classic and original roots rock/ rockabilly music!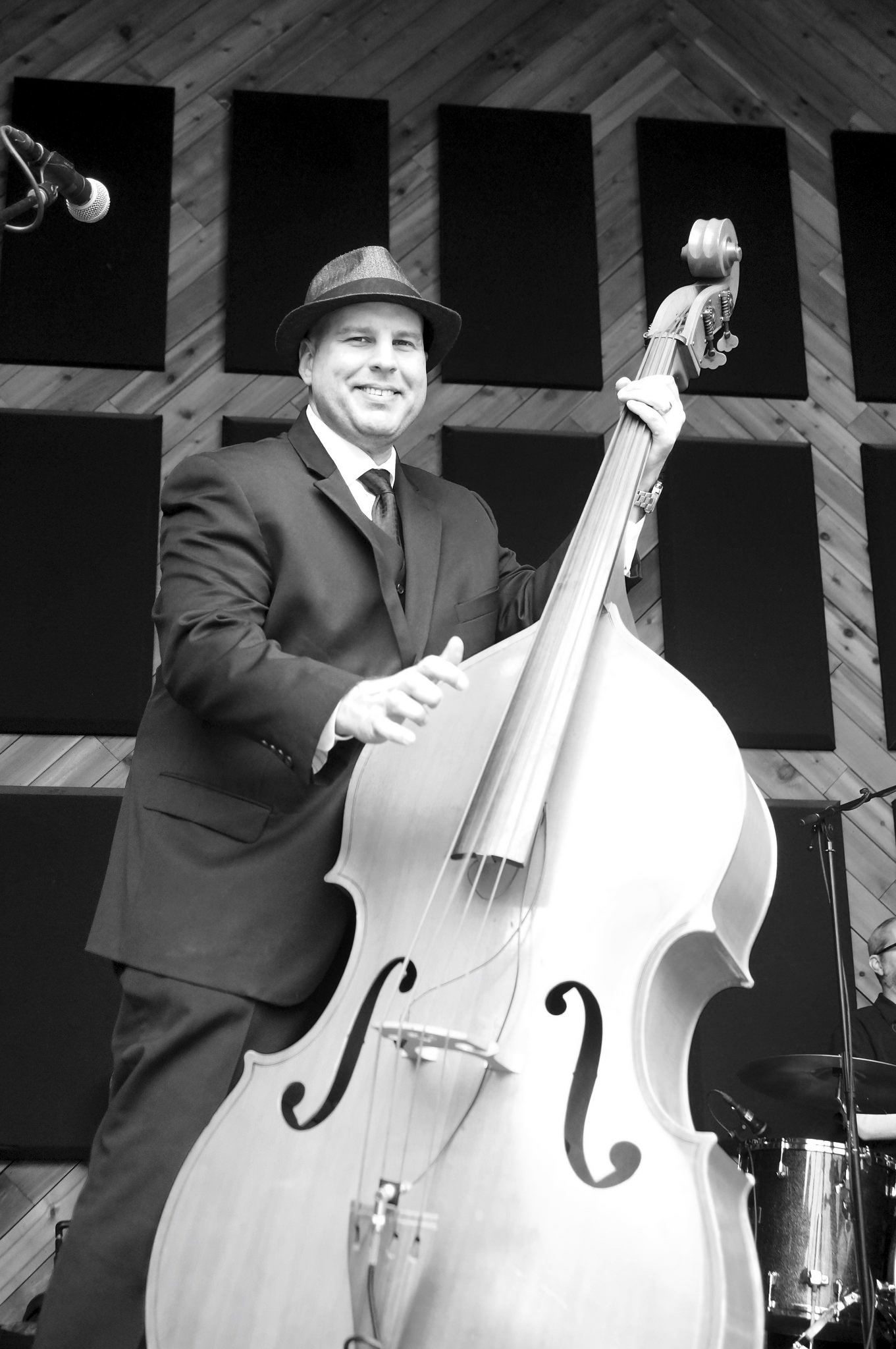 Greg New
Bass/Vocals
Greg New is a musician around DFW in the great state of Texas. He got his start in music growing up in church choir at the First Baptist Church in Garland, TX. While in middle school after saving up Christmas and birthday money he bought a guitar in '95 and took lessons for a year and with childhood friend Jason James (vocals), and new friend Jon Rose (drums) and Chris Cunningham (bass), they would form the punk rock band Sidestitch. Greg enlisted in the Marine Corps straight out of High School, which ended Sidestitch. He would continue to play music but nothing serious until '04 when he met Daniel Chambers (guitar/vocals) and childhood friend Justin Casey (drums) to form the punk band Dead Animal Farm. This is when instrumental direction would change for Greg because the band needed a bass player. Later in '04, he and Daniel Chambers (vocals/banjo) would create the bluegrass/folk band Fish Fry Bingo with the father of their childhood friends, Dan Benjamin (guitar/vocals). This is when he would start his adventures of playing upright bass. When Dead Animal Farm had disbanded, he and Justin joined indie-rock band A Modern Sidewalk. In '07 he joined Shiner Rising Star winners the Truck Stop Junkies. When they had fallen apart due to the same old rock n' roll story, he continued to play with Fish Fry Bingo. In '10, he joined country group the Driftin' Outlaw Band and still plays with them today. In '12, Greg helped found The Duck Creeps with fellow former bandmate Chris Cunningham from Sidestitch. Occasionally, Greg also will sub-in on bass for his wife's band The Bodarks.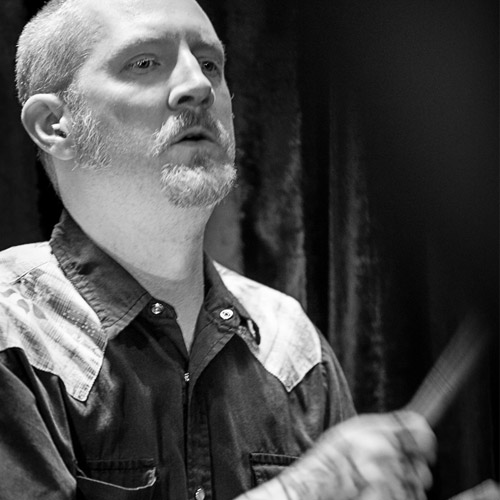 Mark Baker
Drums/Vocals
Mark Baker is a Grammy nominated recording artist, with over 20 years of regional, national, and international touring experience. He's worked with artists in many different genres, from singer-songwriter Phil Pritchett, to punk rock legends the Riverboat Gamblers, and industrial metal pioneers, Ministry. He is endorsed by Yamaha Drums. He plays drums and sings backup vocals for The Vinyl Stripes. Image courtesy of Allan Hayslip.