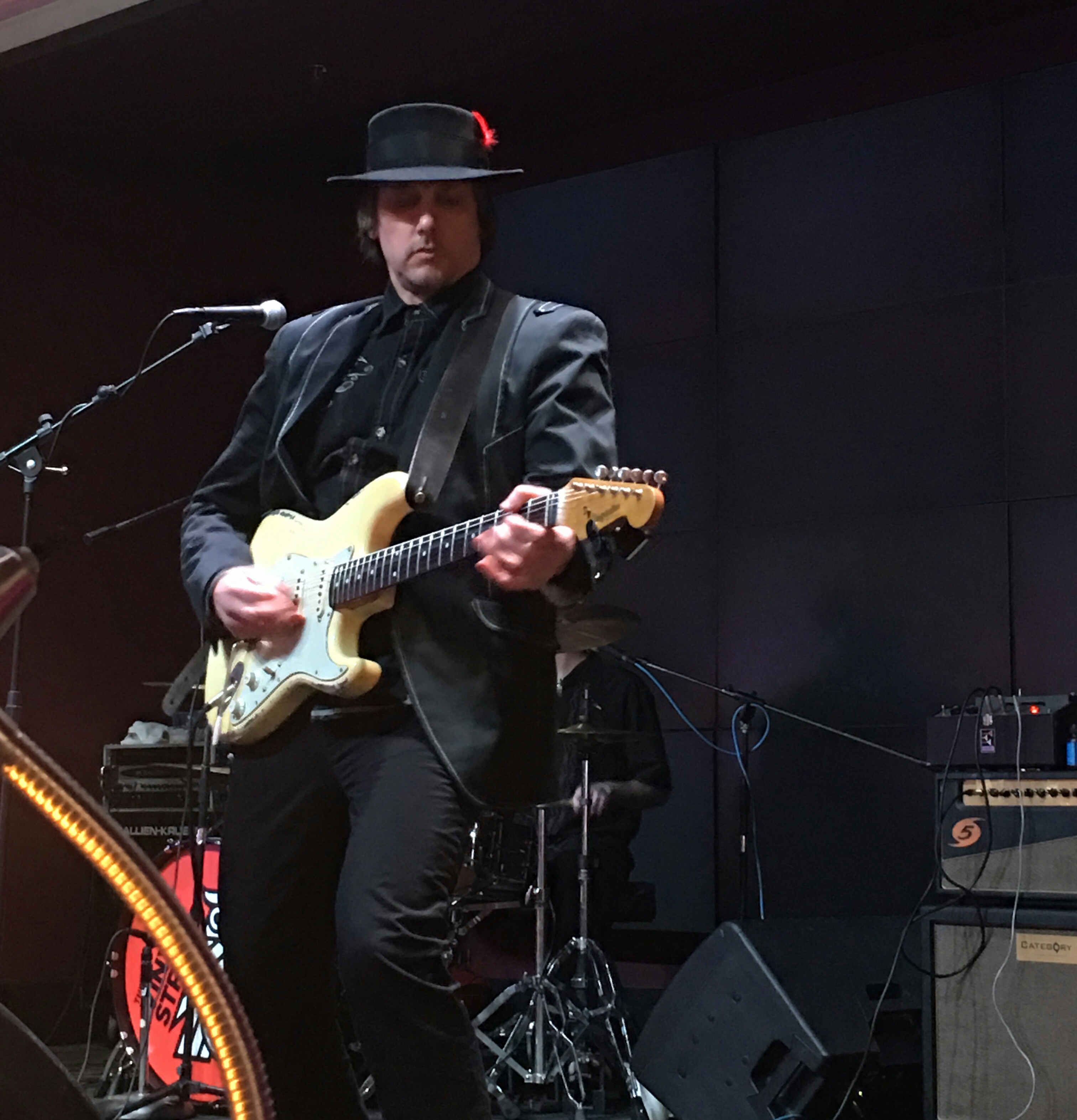 Steve Curry
Guitar/Vocals
Before The Vinyl Stripes, Steve toured and recorded with many diverse bands and artists such as
Texas Gypsies
, The Jacksons,
Boney James
, Rapper D.O.C, 50's icon Fabian and has played guitar for many Texas artists and bands. He also lived in Los Angeles in the 90's writing and performing music for many artists and song writers and touring some. He has won awards and was selected to the National Endowment for the
Arts American Masterpieces
touring program, the
Touring Artist Program of the Texas Commission on the Arts
, and the
Mid-America Arts Alliance
touring roster. He has toured all over the USA, Japan, and even Dubai! Steve also has worked as a producer and engineer in his studio and other local DFW area studios. He has worked on over 50 CD releases from artist's like the late
Muddy Waters
to many regional rock, country and jazz bands. He also has composed music and has played guitar for television and film for Disney, Bravo, Cartoon Network, Fox TV, and on commercials for Mercedes, Ford, EA and more. Steve is endorsed by
Gretsch Guitars
and
Category 5
amps. Wanting a new creative outlet, he formed the Vinyl Stripes in 2015 to perform their versions of classic and original roots rock/ rockabilly music!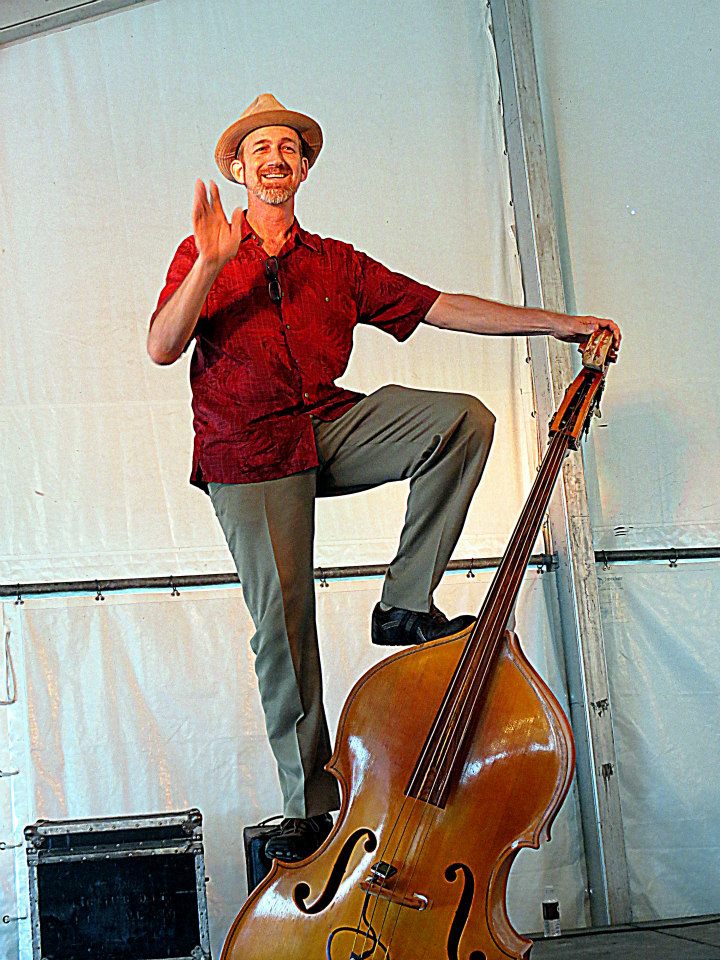 Mark Deffebach
Bass/Vocals
Mr D (Mark R Deffebach) explored several musical instruments in the family growing up in South Oakcliff and Duncanville, but no one played them. Mr D studied piano privately (5th grade) and clarinet at school(6th grade).  He taught himself guitar around 7th grade.  At 16 he paid for a summer of
guitar 
lessons and played in the Duncancille jazz band his Senior year. Graduating from Cedar Valley College with AAS in Guitar, he tranfered to UTA as a music major, but dropped out to join the Army to pay for a wife and kid on the way.  From age 16 until the army there were several garage bands. After the army Mr D graduated from UTA with a BSEE and entered the corporate world. But after 10 years designing digital, mixed signal and preamps for Peavey Electronic, Mr D took a vow of poverty in 2008 to try his hand as a full time musician. While working as an engineer, Mr D started playing guitar in various bands and learned the upright bass well enough to play swing and jazz. He also frequented several song circles, open jams and drum circles where he grew his music network. Mr D currently plays gypsy jazz, swing guitar, and slap upright bass in several DFW based bands, and some how still manages to pay his mortgage.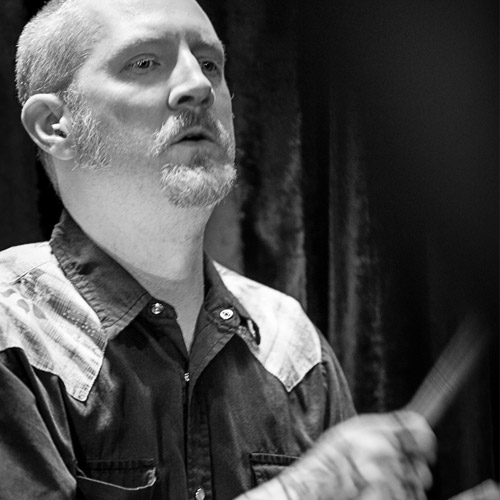 Mark Baker
Drums/Vocals
Mark Baker is a Grammy nominated recording artist, with over 20 years of regional, national, and international touring experience. He's worked with artists in many different genres, from singer-songwriter Phil Pritchett, to punk rock legends the Riverboat Gamblers, and industrial metal pioneers, Ministry. He is endorsed by Yamaha Drums. He plays drums and sings backup vocals for The Vinyl Stripes. Image courtesy of Allan Hayslip.